New Altech Ground Fault
Equipment Protectors (click here)
---
---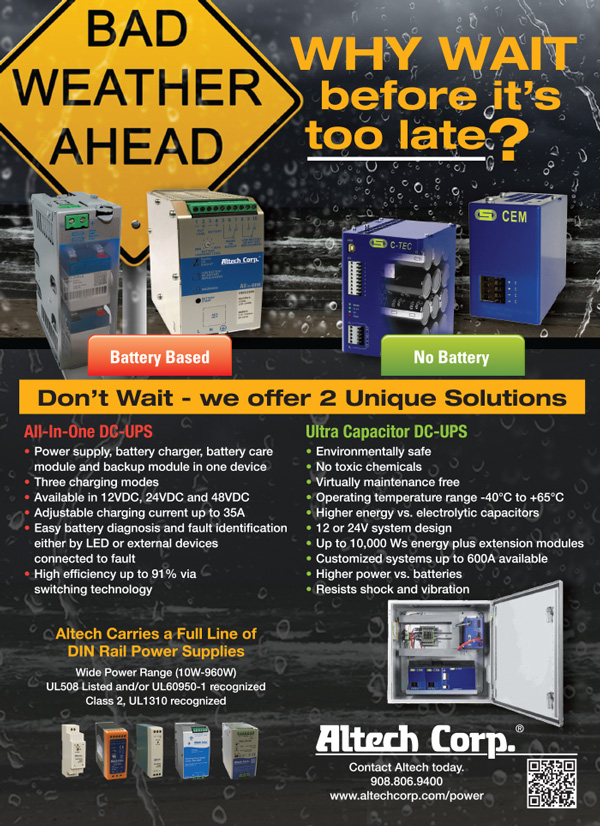 ---
Learn about some
of Altech Products.
---
The TG Enclosure.
Click here to watch a video that shows all of the features.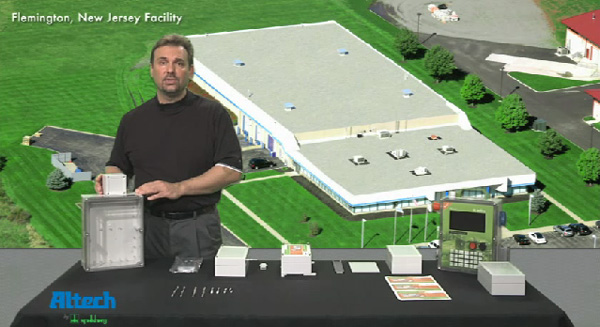 ---
Altech Tower Lights are the choice of many customers in the packaging equipment manufacturing industry, material handling and conveyor equipment builders. Production line managers now have a relia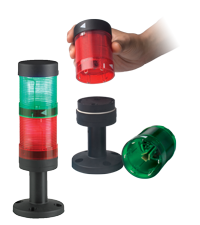 ble resource of checking production status and machine operation sequences with the new ALTECH Tower Lights. The modular design allows maximum flexibility in colors and functions, the modules quickly install into place with a simple twist action. Maintenance is minimized due to the long life SMD LED illumination source. The only tool you need is a screwdriver to mount the unit; assembly is completed without tools - just insert the unit onto the base, twist it and done. Instructions are included with each unit and it is available for download from www.altechcorp.com/towerlights.


Features and Benefits
50mm diameter with outstanding brightness in a slim, compact package.
Options includes: steady LED lens, Blinking LED lens, Rotating LED lens and a sound module capable of 80dB.
Lens colors include: red, amber, green, blue and clear.
The SMD LED lamps have an average life of 100,000 hours. Excellent "constant color" LED illumination with all standard units.
Modular design for fast assembly, reconfiguration and maintenance. Simple wire cage terminals included with the base.
High degree of protection with IP65 as per IEC, NEMA Type 12 as per UL.
Mounting options include short and long base.
Standard components or preconfigured items are available from stock.
---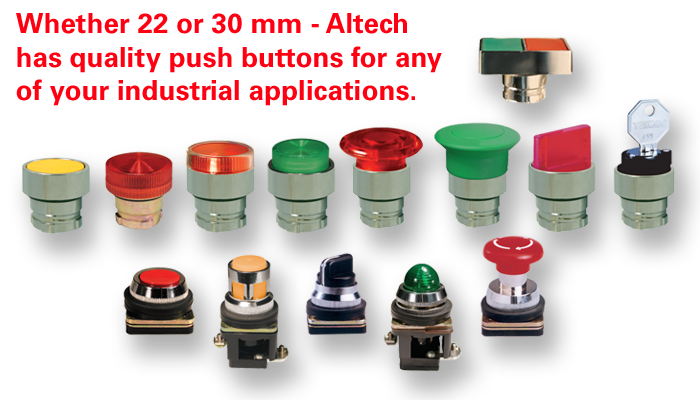 Altech 22 and 30mm Push Buttons offer ideal cost-effective solutions for control circuits utilizing both direct and remote management applications. Ease of assembly has been engineered into the design; the only tool necessary for installation
is a screwdriver.
These push buttons are not only a great product, but they are very competitively priced to meet our customers' needs.
• LED Indicating Devices
• Pilot Lights
• Push Button Stations
• Push Button Enclosures
• UL Recognized
• All Very Competitively Priced
---
Complete Line of UL certified UL489, UL508 and UL1077 DIN Rail Miniature Circuit Protection Devices
Hinged terminal cover design allows easy access to terminal screws with a broad range of screwdrivers! The possibility of breaking the housing is minimized even when using a wide shank screw driver.
Individual Part Number is shown on each circuit breaker and is legible when installed in the panel.
Designated marking area is protected with clear hinged cover.
DIN Clip can be released when necessary.
Flexible replaceable terminal barriers reduce the possibility of breakage if accidentally dropped!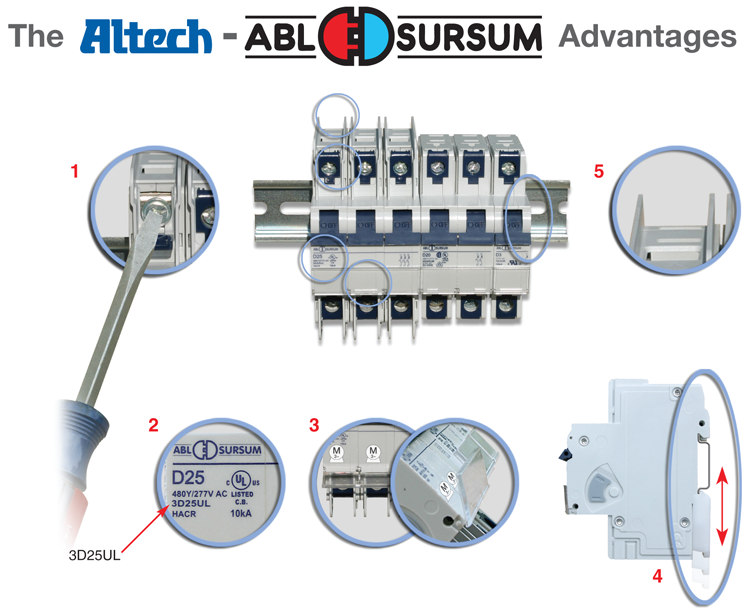 UL (AC), DL (DC) Series
UL489 Miniature Molded Case Circuit Breakers
Provides the following features according to NEC®:
• Overload Protection
• Switching Function
• Disconnect Function
• Short Circuit Protection
V-EA Series
UL508 Listed Manual Motor Controllers
"suitable as motor disconnect"
Provides the following features according to NEC®:
• Overload Protection
• Switching Function
• Disconnect Function
UR Series
UL1077 Recognized Supplementary Protectors
Provides the following features according to NEC®:
• Overload Protection
> Click to learn more.